Hamburg Airport (HAM)
Use this website to quickly find the most important information about the Hamburg Airport Helmut Schmidt: Flights, Departures, Arrivals, Parking, Car Rentals, Hotels near the airport and other information about Hamburg Airport. Plan your travel to HAM Airport with the information provided in this site.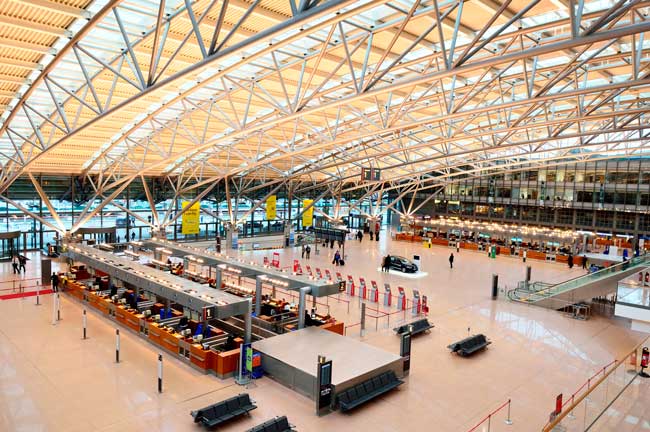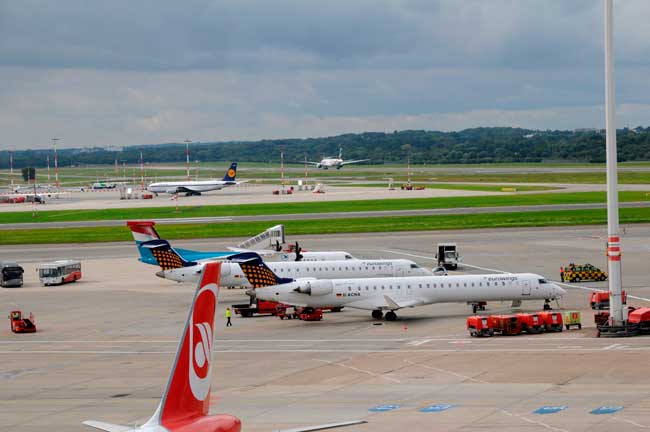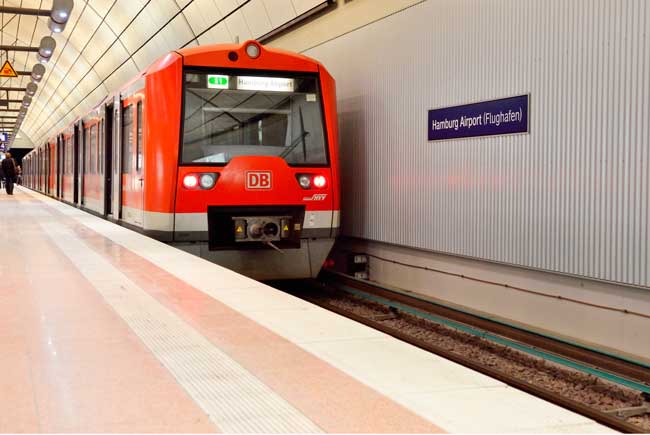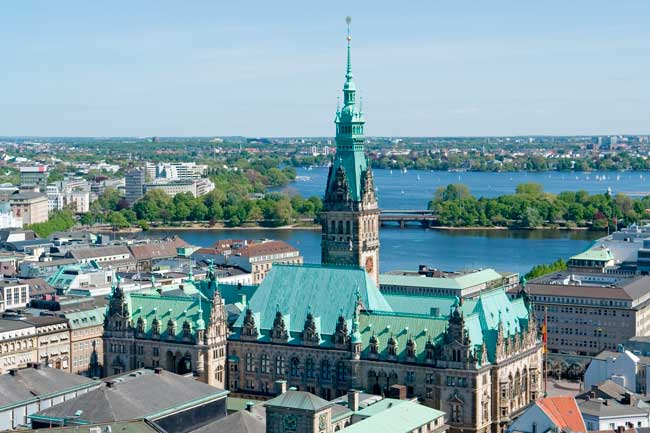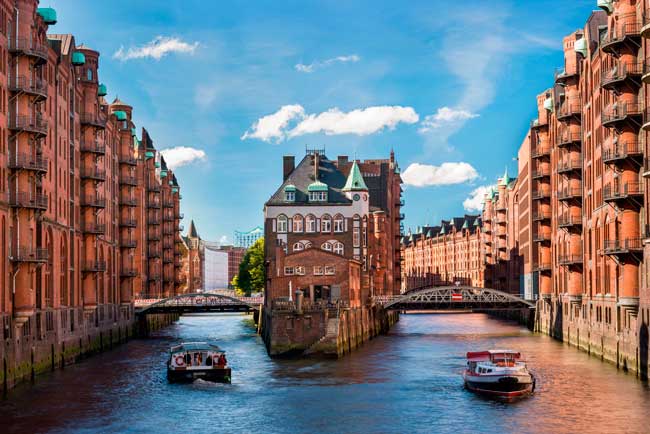 Hamburg Airport, also known in German as Flughafens Hamburg (IATA: HAM, ICAO: EDDH), is an international airport located 8.5 kilometers north of Hamburg (Germany), in Fuhlsbüttel quarter, serving as a hub for major airlines such as Germanwings, Condor and EasyJet.
Hamburg Airport is named after Helmut Schmidt, former Chancellor of the Federal Republic of Germany (West Germany) during 1974 to 1982 period.
Hamburg Airport is actually the fifth largest airport in Germany, serving more than 130 destinations worldwide. Top 10 busiest international routes from Hamburg Airport are Palma de Mallorca, London, Zürich, Vienna, Paris, Antalya, Dubai, Izmir, Newark and Hurghada.
Hamburg Airport registered a total passenger flow of 16,223,968 on 2016.
Hamburg Airport is the fifth largest airport of Germany, serving the second largest city in the country. There is another airport in Hamburg which is private, Hamburg Finkenwerder Airport, which is used as an Airbus Factory.

Hamburg Airport has 2 passenger Terminals:

- Terminal 1: Hosts international and local flights. Main hub for Oneworld and SkyTeam alliance airlines. (See more information)

- Terminal 2: Hosts international and local flights. Main hub for Eurowings, Germanwings and Lufthansa. (See more information)
Hamburg Airport offers the following services to passengers:

- Airline lounges
- Retail stores
- Toilets
- Showers
- Free Wi-Fi area
- Information counters
- VAT refund
- Pharmacy
- Lost property
- Medical services
- ATMs
- Baggage services
- Baby care rooms
- Conference rooms
- Duty Free Shops
- Luggage & storage lockers
- Luggage wrapping
- Wheel-chair renting service
- Smoking allowed areas
- Bank
- Business lounge
- Casino
- Currency exchange
- Lost property
- Children's play area
The following means of transport are available to get to the city center from Hamburg Airport:

- Bus: By several shutter and public transport bus lines. (See more information)

- Car rental: Hire a car through our search engine or in Hamburg Airport car rental area. (See more information)

- Taxi: Get to Hamburg city centre within 20 to 30 minutes. (See more information)

- Train: By S-Bahn S1 line. (See more information)
Contact Information
Find above several contact information regarding Hamburg Airport:

Address:
Flughafenstrasse 1-3
Hamburg - North District, 22335
GERMANY

Phone: +49 40 5075-0
About Hamburg
Hamburg is the second largest city in Germany with a total population of 1,787,408 million inhabitants.
The city is located on Elbe river, serving as an industrial major port, giving global service, logistics and media. Hamburg is also an important financial and political centre, having the second oldest bank in the world, Berenberg Bank, and hosting multiple international institutions such as the International Tribunal for the Law of the Sea and the UNESCO Institute of Lifelong Learning, among others.
If you want to visit Hamburg, the best time to do it is during the months of Summer (June, July and August) when you'll enjoy the warmest temperatures of the year and nice weather too. Regarding the city attractions, you shouldn't miss the Speicherstadt and Kontorhausviertel, both declared World Heritage Site by the UNESCO in 2015.